Great real estate website design is all about the user's experience. We'll help take your brand, and your ROI to the next level, utilizing scalable technology that can grow with your business. We have the very best real estate websites.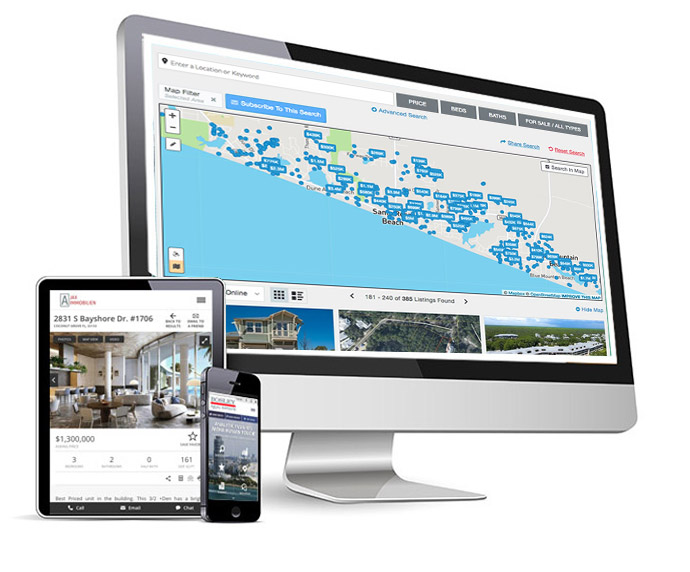 Our websites are fully integrated with one of the most advanced and powerful IDX + MLS search systems available. You also get user advanced analytics and marketing automation, plus the ability to integrate your favorite CRM.
Whether trying to attract new visitors or simply expanding into new markets, our real estate lead generation help to target both buyers and sellers and help to close more deals. And now easily integrate with your favorite CRM system.
Real Estate Agents
If you want to survive in today's overly competitive marketplace, you'll need to embrace a marketing strategy that will help you to build and strengthen your personal brand with the most cutting-edge online marketing tools available.
Tools that will make you more visible to today's tech-savvy buyers, as well as more mobile and more efficient while your out of the office. Your goal – more contacts, more leads, more sales and ultimately, more income.
Real Estate Broker/ Owners
You've worked hard to build your business, but the marketing tools you used in the past will not be effective going forward. To keep the pipeline full and your Agents productive, you'll need to embrace today's global and mobile, tech-savvy clients with a branded online marketing strategy.
One that includes cutting-edge Web, SEO, Custom Apps and Social Media solutions – allowing your Agents more mobility, and ultimately more profits for everyone.
Let's Talk About Your Website Goals!
If you would like to set up a quick call to discuss your Real Estate Marketing needs, schedule an appointment with us.
"The team at Ciao Bella Marketing was very instrumental at taking our web presence to the next level and helping us generate consistent leads for our agents." Jorge Diaz
Interested in Learning More? Don't Miss More Opportunities!